Physical distancing won't stop us from meeting.
As the name suggests, 1-on-1 is where you get to learn more about God and Christianity with a trained leader in a personal setting.
1-on-1 is key, as it is where you get to mature in your faith and learn more about God and life from the Bible, while asking the hard questions, sharing your struggles, and praying with a fellow brother or sister in Christ.
if you're not a Christian,
and you're looking for the meaning of life or you're wanting to learn more about God and Christianity, then 1-on-1 is the place to ask your unanswered questions and talk about what really matters in this life.
Share your struggles, ask your unanswered questions, and learn how to read the Bible as we grow together at 1-on-1.
The timing for 1-on-1s are flexible as it is a personal meetup between you and your 1-on-1 leader. Once you sign up, you can schedule a meetup together!
Feel free to contact Yu Cheng if you have any questions.
For beginners like me, it's really helpful if there's someone there to guide me and teach me how to read. Before 1-on-1s, I didn't read the bible often. Even if I did, I would read it without the care to actually understand what I was reading.
I used to think that reading the Bible is not important as a Christian. My 1-on-1 leader taught me how to read the bible properly. She held me accountable in my reflections and constantly reminded me and encouraged me to read the bible. She cared for me as a sister in Christ.
Now, I have the urgency to read the Bible as I now see it as the source of life. If you don't know how to read the Bible or struggle in understanding it, then 1-on-1 is necessary.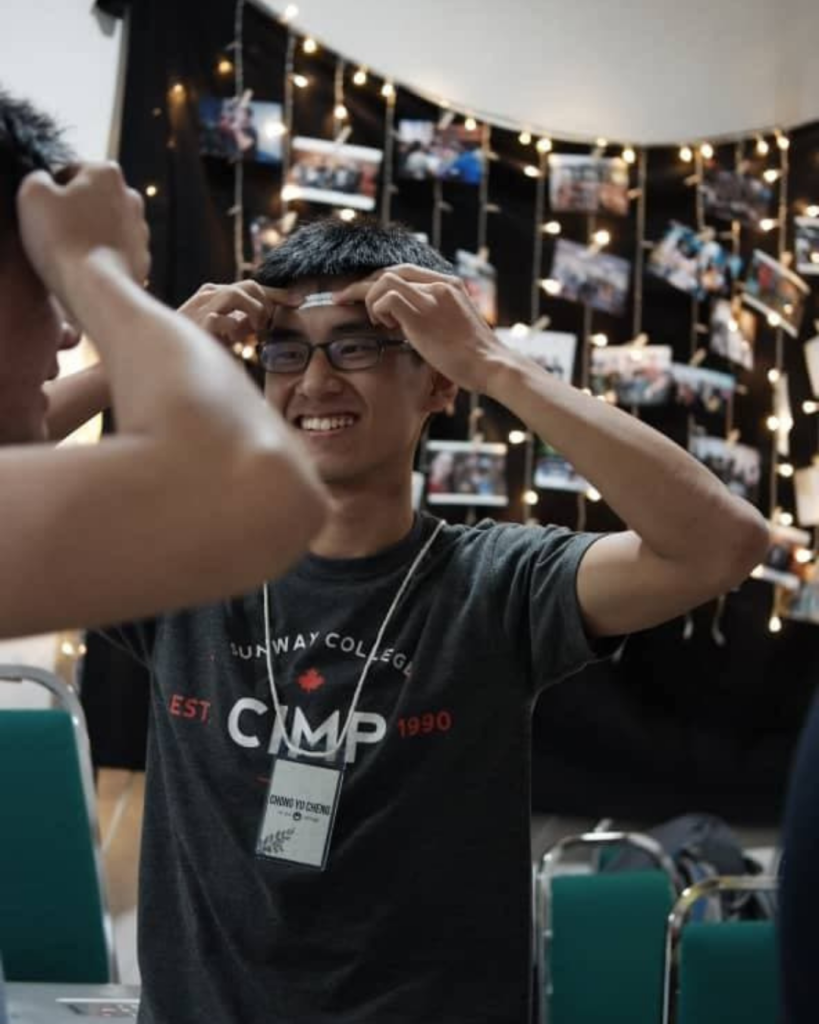 It was through 1-on-1s that I realized I was blind to the Word of God, the Bible. I was only able to see what the Bible was saying when someone helped teach me how to ask the right questions to get a better understanding of what I was learning.
These personal sessions hold me accountable and helps keep me on track of my personal growth. Having someone read the Bible with me has led to God's Word cutting my heart, and this has grown me into the Christian I am today.
My 1-on-1 leader told me that "it's impossible for you to serve God if you don't even know who He is". That became the very drive for me to want to understand God more so that I could love God the way He deserves to be loved.
I sincerely thank God for revealing Himself and the truth about the world to me through the 1-on-1 sessions I had. As I have been teaching the Bible now myself, I really appreciate all the things that my leader taught me in our 1-on-1s.