Small groups in English, Mandarin & INDONESIAN.
Every Thursday, 6.00 pm
Defined as "fellowship" in Greek, Monash Christian Fellowship strives to have true koinonia through our weekly small group meet-ups.
Fellowship is rooted in God's Word. Therefore at Koinonia Group, we dive deep into the Word, tackle the hard truths, and ask the tough questions. The Word comes to life as we apply it to our lives together.

University life isn't real life without KG.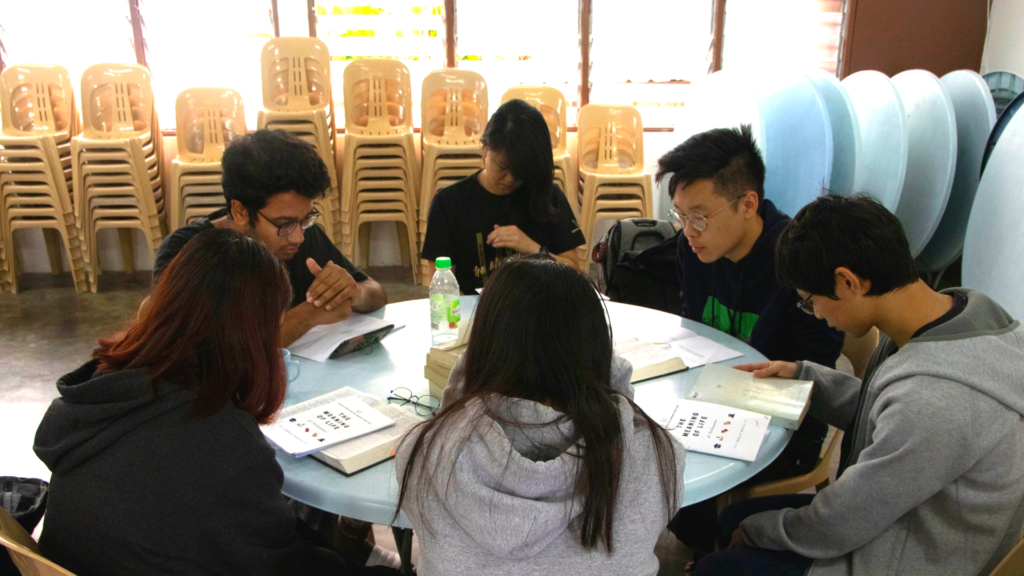 Diving deep into the word
The Word
never stops
in KG.
Even while we're online.
There's a KG for everyone.
Together we work hard on discovering God's truth so that we can be God's children of light.
Curious about KG? Contact our KG Coordinator: